Prenits is a business partner of Arena Animation (Division of Aptech Ltd).
Prenits is also the Training Hub Partner of TISS (Tata Institute of Social Sciences) - School of Vocational Education.
Training
---

Earn While You Learn
Get Intership with Stipend during Studies.

Arena Animation is Asia's leader in animation and multimedia education with the widest network of centres. Over a span of 21 years, present in more than 20 countries, more than 4 lac students and professionals have, through Arena, found their calling in animation and design.
Prenits Infosys Pvt Ltd is franchisee for Arena Animation Centres at two locations in Gurgaon. The first Arena Animation academy in Gurgaon was set up in 1997 at Sector 14, Gurgaon, followed by another one in 2010 in the 103, Vipul Trade Centre, First Floor,Sohna Road Gurgaon. Arena Gurgaon centres act as source for top quality education and offer skill based-job oriented programs in Animation and Digital Media. Programs offered include Career, Professional and Short term programs, University Degree and Diploma programs.
We provide you with a highly affordable fee structure with installment facilities, ample practice time and responsive faculty willing to help and make your learning process a pleasure! We're undoubtedly the best in the state, and this is re-enforced by the countless awards we have won over the past years.
More than 2000 students have trained here and our alumni include highly successful employees and freelancers of the animation and multimedia industry in India. Join us now to give outlet to your creative skills and get a rewarding job - we offer 100 percent placement assistance.

The Tata Institute of Social Sciences (TISS) was established in 1936, as the Sir Dorabji Tata Graduate School of Social Work & renamed in 1944 as the Tata Institute of Social Sciences.
In 1964 TISS became a deemed University by the University Grants Commission of India. In 2011, TISS instituted School of Vocational Education as proposed by Ministry of HRD. It signed MOU with AICTE and got Seed Grand to incubate National Vocational University in India.
Today, the TISS is a Government of India Institution and has earned recognition as an Institution of Repute from different Ministries of the Government of India, various State Governments, international agencies such as the United Nations, and the non-government sector, both national and international. The approach adopted by TISS-SVE is called the Work Integrated Training Program (WITP).
Prenits Infosys Pvt Ltd is TISS-SVE's Training Hub Partner in Media & Entertainment Vertical.
To know more, kindly refer to website- https://www.sve.tiss.edu
---
Assessment Solutions
---
Prenits provides examination process and assessment solutions to Educational Institutions, Public Sector and Corporates.
We conduct proctored (invigilated), online and paper-pencil testing. These tests could be entrance exams or semester-end tests for distance learning and regular universities or for recruitment or promotion in corporates.
Having conducted its first assessment test in 2004, Prenits has been a pioneer in assessments and has delivered numerous innovative solutions for most reputed universities, academic institutions and organizations like Symbiosis Centre for Distance Learning, IMT Ghaziabad, ICFAI Universities, Sikkim Manipal University, Employee's State Insurance Corporation, NASSCOM, Institute of Actuaries of India, Institute of Company Secretaries of India etc.
Highlights of our facilities
The facilities are centrally located with prominent connectivity to the city.
Participants to systems in 1:1ratio.
Spacious exam halls with ergonomically designed spaces of various seating capacities.
Acoustically soundproofed.
Air-conditioned.
Dedicated high speed internet connectivity.
UPS and Generator for uninterrupted operations.
IP Cameras (on request) enabling effective surveillance and monitoring.
Trained and Certified Proctors, Invigilators and IT Support Team.
Dedicated Registration Desk and Waiting Area for exam candidates.
Ample parking space for four and two wheelers.
Case Studies
A statutory body established under the Ministry of Finance was looking for an examination centre which could conduct the highly prestigious written exams for its institute members. Integrity of the exam centre was of paramount importance. The examinees are mostly employees of reputed organisations who are accustomed to comfortable work environment and expect similar surroundings at their exam centre.
Prenits was chosen as their Gurgaon Exam Centre and has not looked back since then, currently conducting the bi-annual, paper- based exams for its members at Gurgaon, in addition to the computer-based entrance exams to select its members.
A leading Distance Learning University needed a regular, neutral (not a study centre) exam venue to conducts its semester end exams every quarter. Prenits was selected to conduct the online exams as one of the exam centres in Gurgaon. While other partner exam centres have kept changing, Prenits has been conducting all the exams of the University every quarter of the year since the beginning of this association.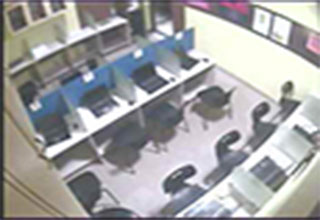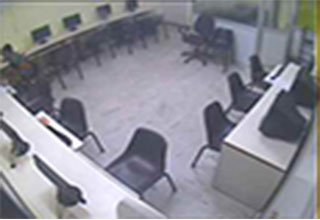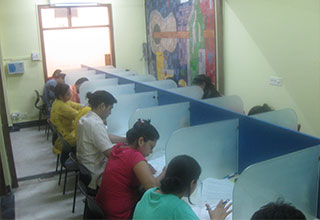 ---
Our Clients
---
At Prenits our customer base is far reaching. We have a long track record of creating value for our customer applying a breadth of expertise across a wide range of business activities.
Our success relies heavily on the success of our customer. Whether you're an institution/company wanting to conduct assessment tests for your students/employees, a start-up organization in need of an animated video to increase your business, or a company looking for a customised, on-site training for its employees, our focus is on offering the right solution at the most honest terms.
Alumni Testimonials
---
Based at Gurgaon, the IT hub of Northern India, we have also provided specialized training to the biggest names of the world, meeting and surpassing their expectations. These customised training programs cover graphics, web design, 2d animation and/or 3d modeling and animation.
Arena also fills the recruitment needs of the industry in the web, multimedia and animation fields through a constant stream of trained experts. These services are complimentary for both employers and young jobseekers.
For more information on Arena Animation Gurgaon, please click Arena Animation Gurgoan